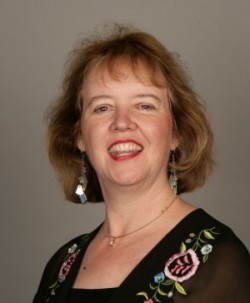 Marcy considers herself a storyteller, but she tells this story through the medium of clothing by defining character and creating a believable world for the actor and audience. Her expertise in period costume design has been the basis of her excellent work in film, television, and theater which has been delightfully varied.
She started professionally in New York, gaining note as the Associate Costume Designer on touring productions of Broadway's The Phantom of the Opera, and as the designer for such shows as Dames at Sea (PA Stage) and Madama Butterfly (Delaware Opera). She gained great international experience as Assistant Designer and Costume Coordinator working in Rome, Tokyo, and Rotterdam for Robert Wilson's multi-national opera The Civil Wars.
Now based in Los Angeles, she continues to design for theater, and her designs range from the classics such as Hamlet or Gem of the Ocean, to new work such as Jackie Unveiled about Jacqueline Onassis. She has an affinity for musicals, and her designs have run the gamut from the darker Hunchback of Notre Dame, to the charming Christmas is Here Again, or the opulent national tour of Camelot. In the Los Angeles theater community, she has been nominated for 7 Ovation Awards. Her opera work includes the more traditional Madama Butterfly, the contemporary opera version of Our Town, and the experimental Orpheus and Euridice, staged in a swimming pool! She also designs for film and TV: Unbowed set in the 1890's, The Unknown Cyclist about the Aids bicycle ride, and PBS's We Shall Remain about the Cherokee Trail of Tears.
Marcy has served on the Board of Directors, and Board of Trustees of the Costume Designers Guild, and is a co-author of the comprehensive costume sourcebook Shopping LA: The Insiders' Sourcebook for Film & Fashion. She has an MFA from the University of Michigan and has taught costume design at the State University of New York in New Paltz and at UCLA. She is currently an Associate Professor of Costume Design at the University of California, Irvine. In her spare time, Marcy is a painter and photographer, and her artwork has been exhibited in Los Angeles at the Dorothy Chandler Pavilion.